UltraCare Plus Subscription Based
Prepaid Maintenance
A New, More Profitable form of Dealership Prepaid Maintenance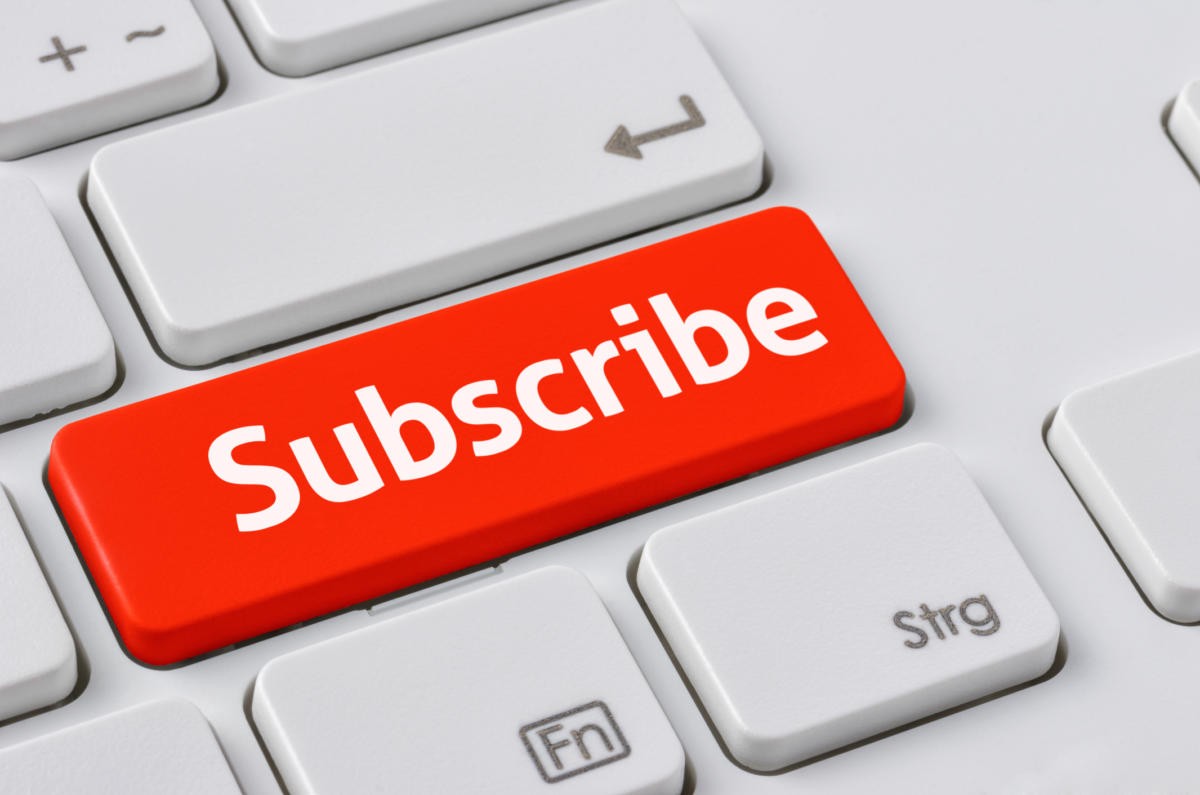 Adopt Today's
Subscription Lifestyle
Subscription maintenance provides a new approach for offering basic vehicle service and is the most profitable way to grow your retail service business – at virtually no expense to your dealership.
Subscription maintenance is getting so much attention right now because consumers' lifestyles are changing along with the product shift in the auto industry.  Customers are driving less, the growth in the EV market is resulting in less required maintenance, and consumers are looking for affordability and convenience. Add in the expanding service intervals and decreasing warranty work and subscription maintenance makes a lot of sense.
Accelerate Post Sale
Customer Retention
Participating dealers report post-sale, twenty-four month retention of pre-owned units at over 60% ! This is achieved by incorporating UltraCare Plus subscription maintenance with each pre-owned vehicle sale.
Fixed Ops is generating record numbers by selling subscription maintenance in the service lane.
Subscription maintenance has absolutely no downside. This powerful tool creates an environment where the default customer behavior is retention, as opposed to one where the default behavior is often churn.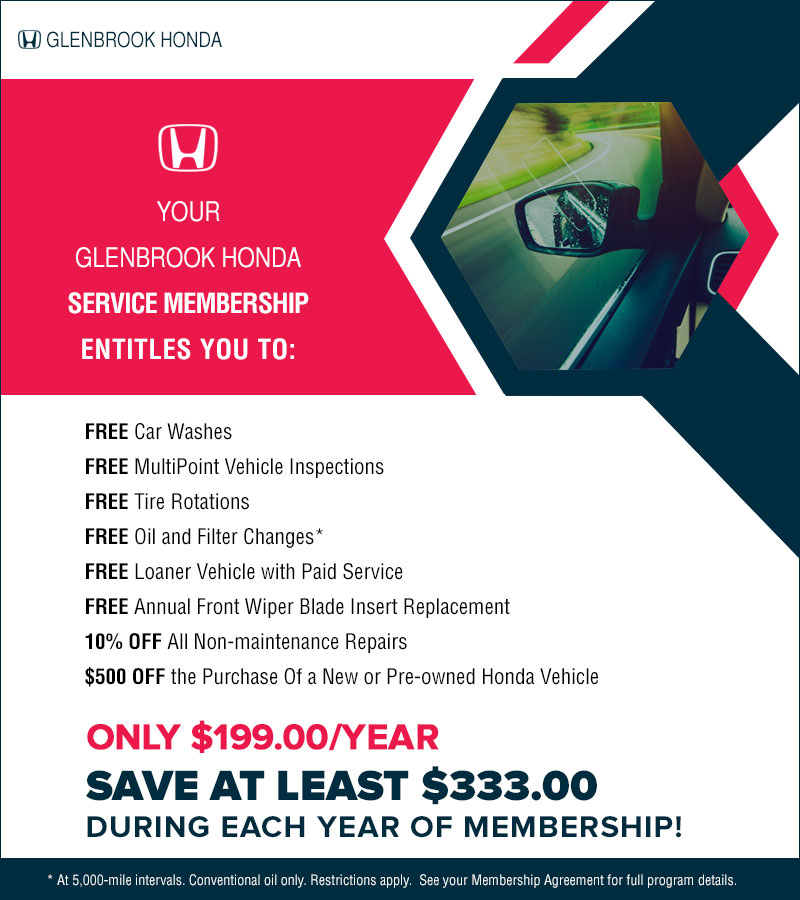 Subscription Based Businesses are Achieving 5X Faster Revenue Growth Than Those Without.
Subscription Maintenance Offers Compounding Revenue Growth
Over 74% of the Consumers Who Currently Have a Subscription Maintenance Plan Voluntarily Renew their Subscription for Subsequent Years.
Subscription Maintenance customers will outspend non-subscribers 3-to-1
Automatic Subscription Renewals
All subscription purchases and automatic renewals are transacted though the Stripe secure payments platform and, for security purposes, no customer credit cards are stored anywhere but within Stripe. This provides the ability to automate the customer renewal process without any internal dealer administration.
Improved Customer Retention
Dealerships don't typically have frequent monthly transactions from the same customer... so getting and maintaining that intermittent customer's attention is a matter of adding or providing something of continuous value.

A subscription maintenance program will provide true customer value and will become a new conduit for customer engagement all while providing value and convenience.
Vehicle Eligibility
All vehicles are eligible. Primary focus is on the pre-owned and service lane customer as they have a higher likelihood of needing brakes, tires or a major service in the 12 months after their subscription purchase and thus provide the greatest up-sell opportunity.
Dealer Owned Program
UltraCare Plus is a dealer owned program and offered as software as a service by Performance Group. All funds including forfeiture, subscription and enrollment fees are retained 100% by the dealership. The program is re-insurable and how the funds are recognized and allocated are solely up to the participating dealer.

Unlike most PPM plans UltraCare Plus creates little or no contingent liability.

Retail pricing and product offerings are 100% customizable.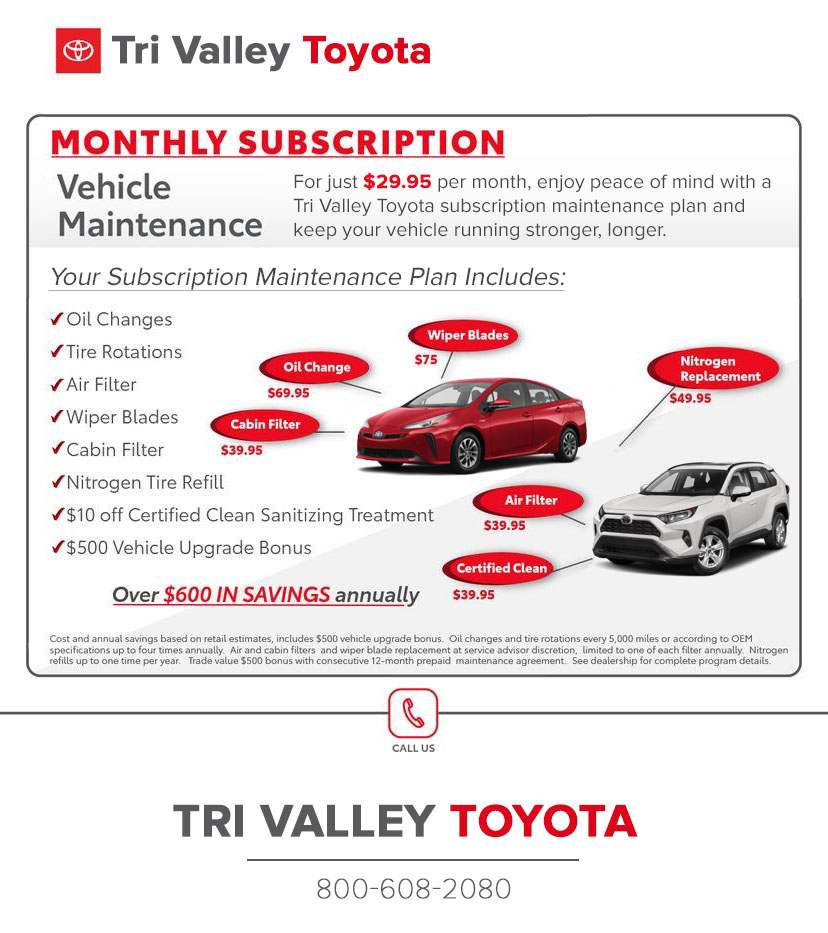 Engaging and Retaining Your Customer with Subscription Maintenance
On your behalf, the platform will engage your customers on a personal level with a series of automatic communications that will explain, highlight and coach the customer throughout the entire vehicle maintenance process.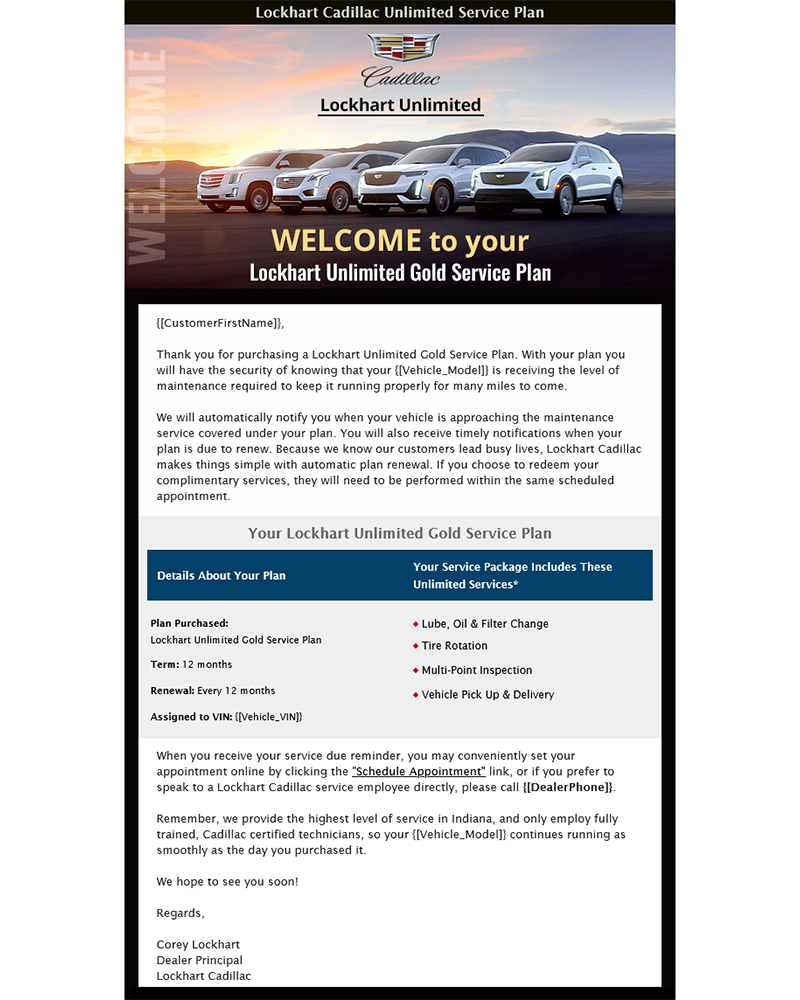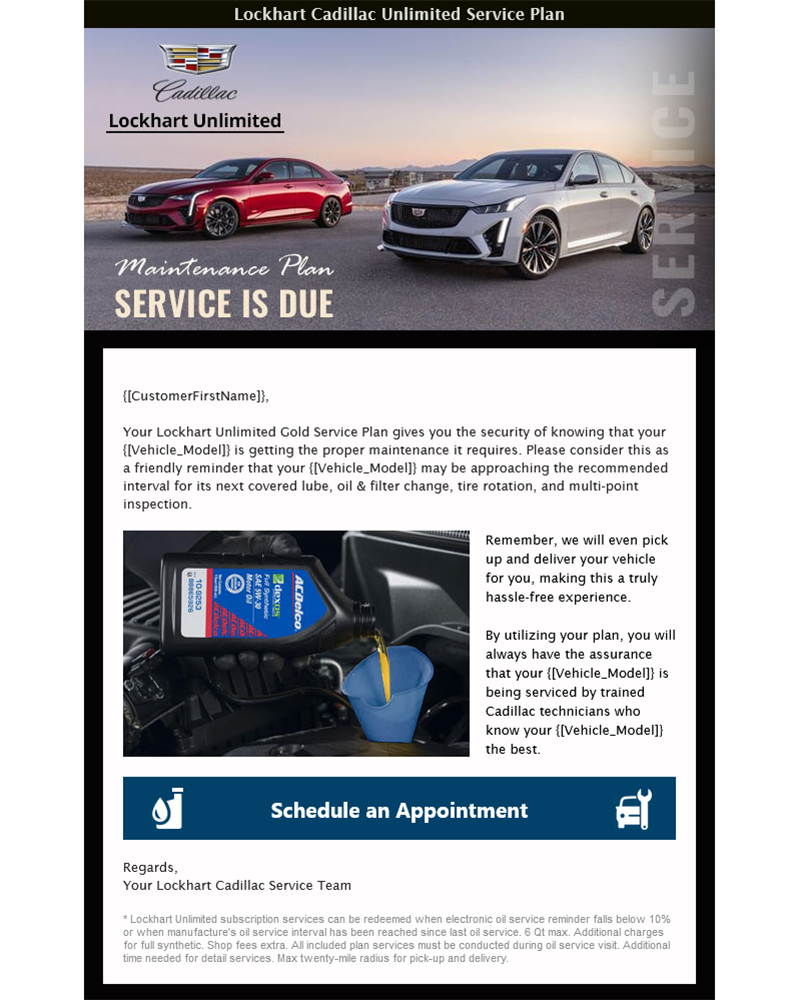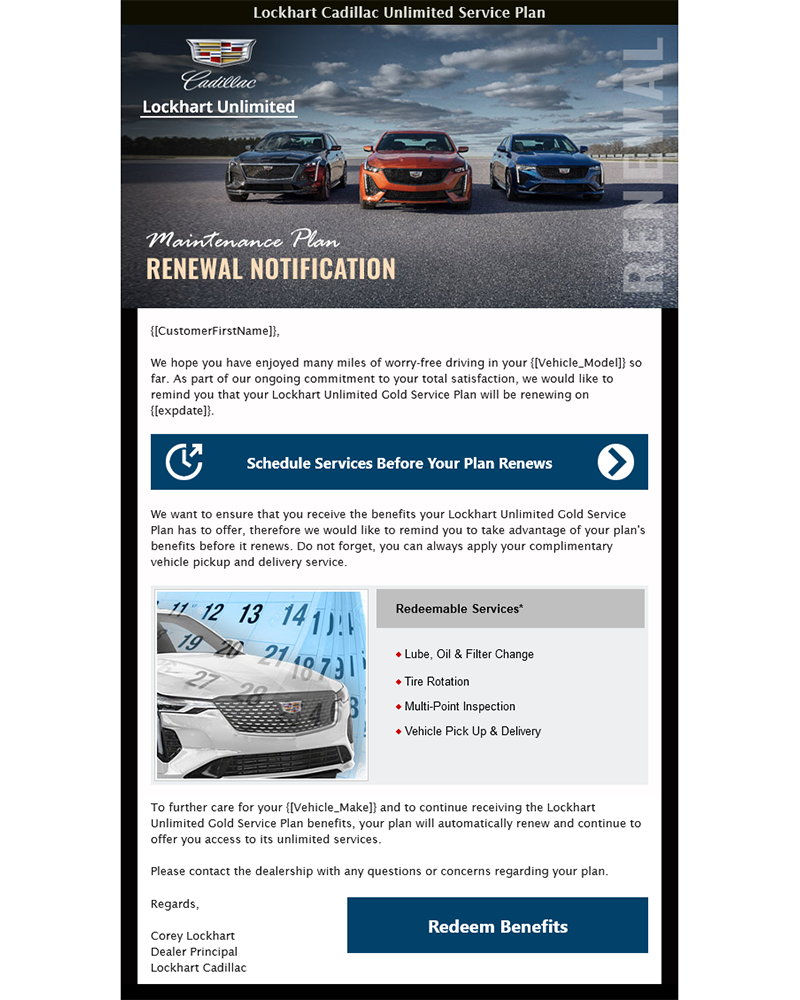 Subscription Options
Maintenance subscriptions are based on long term, recurring customer payments which provide your dealership with predictable future revenue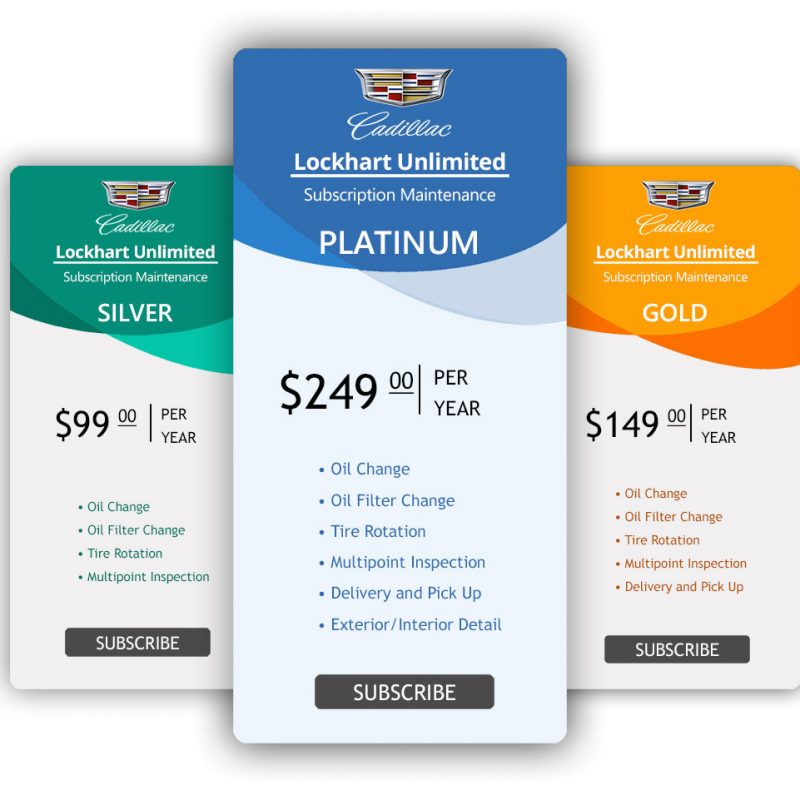 Maintenance & Conveinence
Straightforward basic maintenance with the addition of some convenience elements is an attractive option for many customers. Designed specifically for sale in the service lane and for inclusion with pre-owned vehicle sales, this type of plan is extremely easy to sell and generates great results.
Billed annually with automatic renewal.
Monthly Based Subscription
A simple, manageable monthly fee that provides great affordability and creates a perceived high product value.
Billed monthly with twelve month minimum.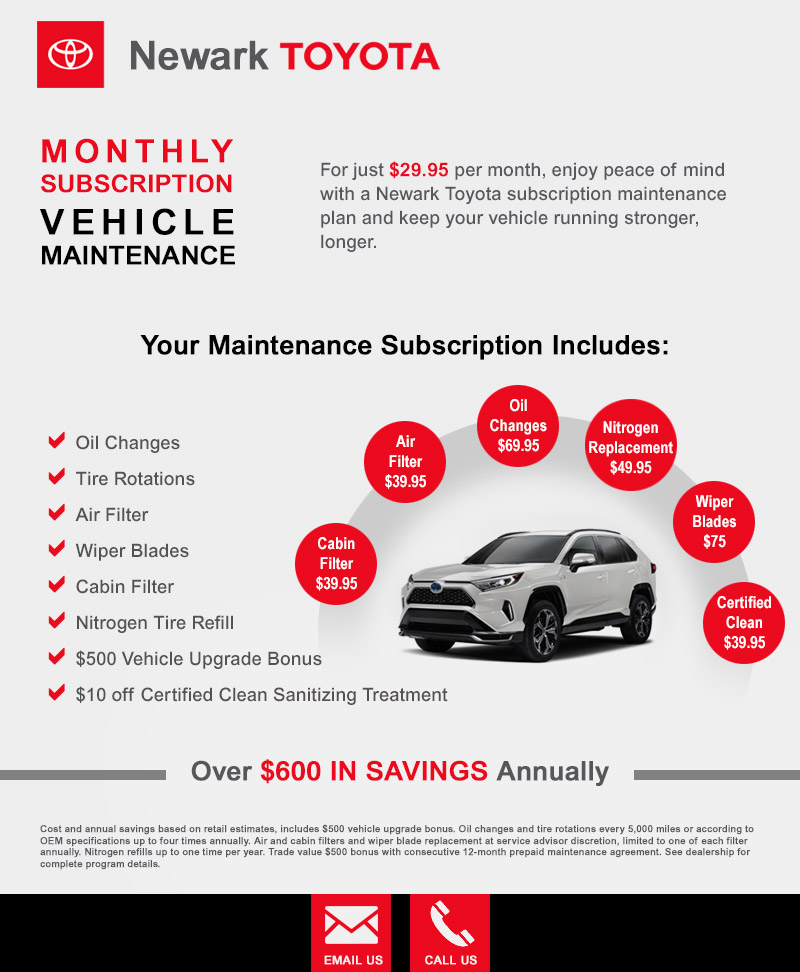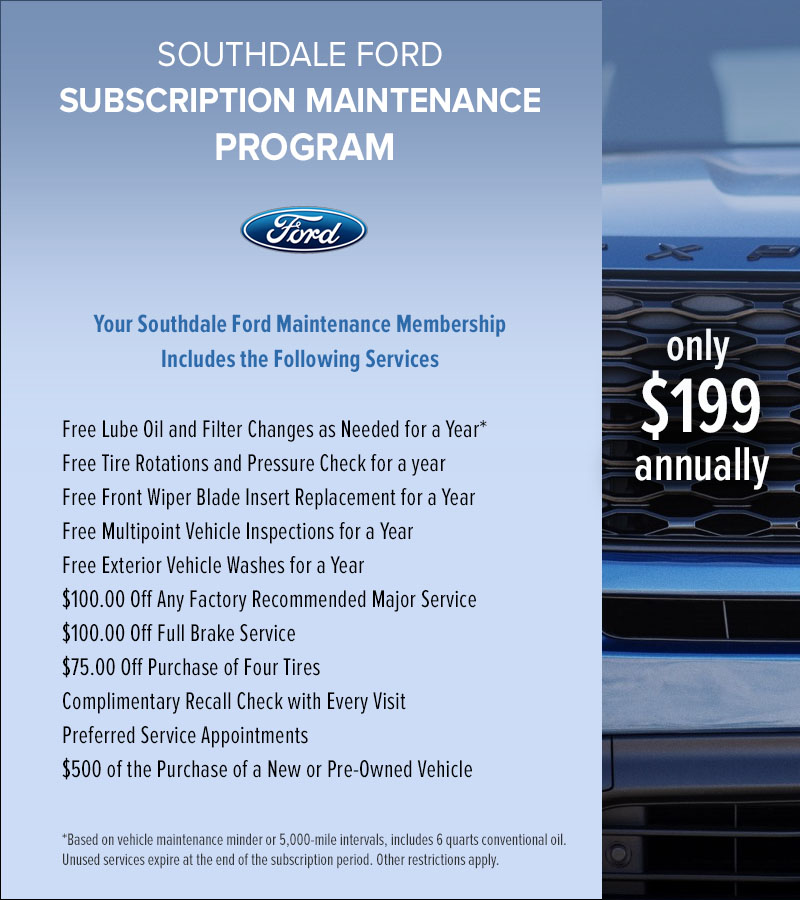 Annual Subscription Based
Membership based subscriptions have become increasing popular with consumers. Just look at Costco and Sam's Club – both have become massive global retailers by doing something many people might have once thought was crazy: charging customers an annual fee just for the privilege to shop in one of their stores. They built their subscriber base by providing free samples and the promise of discounted products.
The same membership model fits vehicle maintenance perfectly as it provides an incentive in the form of complementary or discounted services. The upside being the establishment of additional service lane sales and the foundation for long-term retention.
Billed annually with automatic renewal.
Many of today's consumers are predisposed to purchasing term subscriptions – the average American consumer has nine paid simultaneous subscriptions at any one time.
Fully DMS Integrated
UltraCare Plus is completely DMS integrated. Your service department has to make no special accommodations outside of the addition of a few labor operation codes. All accounting, subscription redemptions and renewals are facilitated internally within your DMS as well. UltraCare Plus is Reynolds and CDK certified and is compatible with most other DMS providers.
Product Features
All Inclusive features make for simple and effortless program installation and administration. Dealers with more than one location and/or vehicle make can be associated together providing retail subscribers with more than one servicing location. Included are: retail customer support, marketing POS materials, complete subscription management, customer email communications, custom graphic design, premium state-of-art dealer dashboard with comprehensive system reporting.
System Security
UltraCare Plus is a web-based application that resides within Amazon Cloud Services providing exceptional digital security, reliability and redundancy.
Subscription maintenance will deliver superior customer retention all while providing your dealership with sizable and predictable future revenue.
Contact Us for More Information.
Call Us At:
1-800-608-2080
E-Mail Us At:
info@performanceloyalty.com
Visit Us at:
Performance Group
5000 Executive Parkway
Suite 445
San Ramon, CA
94583
We never sell or share your information with any third parties.
Not now. Not Ever.
The Dealers Choice For Customer Retention Solutions
All trademarks, logos, service marks and company names are the property of their respective owners.